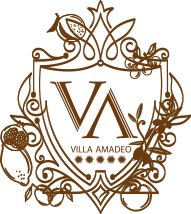 We have tried and tested many restaurants for you.
Here is a list of our recommendations.
Our advice
to be sure of a table
Please alway book a table in advance – FRIDAY, SATURDAY and SUNDAY are popular days for Italian families who often dine out together at the weekend. You may find it is easier to secure a table if you book under the name of VILLA AMADEO rather than your own name.
We realise that everyone has their own personal taste and impressions vary.
Our descriptions therefore can only provide a rough guide. Here is our selection:
IL CAMI­NETTO
Mura – 2,5 km – 4 minutes by car
a perfect example of an italian Trat­toria,
pleasant interior, typically Tuscan, informal,
nice shady loggia, ideal for hot summer weather.
Tel: +39 0571 677 130
CASA MASI
Mura – 4,4 km – 8 minutes by car
The garden is unique with its large lemon trees.
There is a loggia and a lovely pavilion in the garden for cooler evenings.
All the dishes have that certain something – and taste delicious.
Tel: +39 0571 677 170
I CIAMPA
Montaione – 1,3 km – 3 minutes by car
delicious large pizzas
excellent, friendly service
pleasant atmosphere, both indoors and out
within walking distance
+39 0571 69 552
PESCE ROSSO
Montaione – 1,4 km – 3 minutes by car
for lovers of seafood
excellent fish and mussel dishes
Ask about the catch of the day!
within walking distance
+39 0571 69 010
CASA­BLANCA
Montaione – 3,5 km – 6 minutes by car
If you want a somewhat different style of restaurant, this is the place for you!
A dance bar has been converted into a pleasant restaurant with a stunning view and a wide choice of food. It can be a bit loud on Sunday evenings – music by the pool!
+39 339 684 26 49
PINCHIORBA
Gambassi – 8,2 km – 12 minutes by car
a somewhat different menu
very good and affordable selection of wines
The manageress herself cooks – with love and expertise
+39 0571 639 120
L`ERASMUS
Montaione – 1,4 km – 3 minutes by car
crisp, tasty pizzas
a high­light: Tira­misu Pizza as a dessert
efficient takeaway service
+39 0571 639 866
LA MANDRA­GOLA
San Gimi­gnano – 21 km – mit dem Auto 28 Minuten
refined restau­rant with superb cuisine
fabulous roof garden open in summer
early booking essential!
+39 348 30 23 766
PASSATEMPO AL CUBO
Gambassi – 7 km – 10 minutes by car
typical Tuscan cuisine in a modern setting,
rather a lot of glass, but a pleasant terrace!
The proprietor – ANDREA – spoils his guests – and whistles while he works!
+39 0571 139 0612
COLLE­BRUNACCHI
San Miniato (way out in the country, up on a hillside!) – 15 km – 20 minutes by car
It is best to follow your SATNAV as it is not easy to find the approach from Montaione. A romantic mountain road winds it's way up through the olive groves.
very good Tuscan cuisine, a reasonably priced menu, in fact an insider tip for Italians!
Everybody who has been there has been really impressed!
The interior is a stable conversion, simple tables and chairs outdoors.
+39 0571 40 95 93
TAVERNA DELL'OZIO
Coranz­zano – 10 km – 13 minutes by car
rather small but pleasant tavern with no written menu
typical Tuscan cuisine – go there hungry!
mainly indoor seating, very little space outside – and it is next to the road.
+39 0571 46 28 62 or +39 338 100 11 52
PAPA­VERI & PAPERI
San Miniato – 17 km – 20 minutes by car
Haute cuisine – gourmet standard, Miche­lin­ stars etc.
Exclusive menu including exceptional degustation menus – for 2 persons (or more) per table – higher price category!
Book well in advance!
+39 0571 40 94 22
LA SALETTA
Certaldo – 18 km – 24 minutes by car
very pleasant little Osteria in the centre of CERTALDO Basso
delicious cooking, excellent wine list
mainly indoor seating!
+39 0571 66 81 88