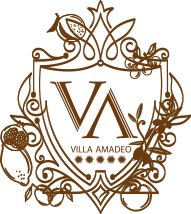 Fruits of the Garden
Our 6 unique rooms are comfortable and inviting.
VILLA AMADEO has 6 double rooms, each with its own theme. We have named them after 6 kinds of fruit which grow and flourish in our garden:
OLIVA – CILIEGIA – MELA­GRANA – LIMONE – SUSINA – PESCA
Each guest room has its own entrance door from outside. The rooms are individually air- conditioned to provide cool air on hot days and warmth when it is cool outside. There are EU-Norm electrical sockets everywhere, so there is no need to bring your adaptors ….
The double beds are furnished with high quality anti-aller­gy mattresses and can also be used as 2 single beds. There are extra beds and cots available if required.
In addition, we are happy to have at your disposal one room fully adapted for disabled access and a second which is suitable for guests with restricted mobility. Under disabled access you will find an overview of the amenities and available equipment. Your holiday should be as easy and comfortable as possible.
Each room provides ample storage and cupboard space for clothes and other possessions and a safe for valuables. There is also a small refrigerator to use as your personal mini bar. Large bathing towels are provided in the POOL-RELAX basket and bathrobes are available on request (for a small deposit).
All the rooms have an en-suite bathroom with shower, toilet and bidet. A beauty mirror and a powerful hair drier are also provided.
This will give you an idea of the rooms:
Oliva
22 M² / ROOM ON GROUND FLOOR
2 BEDS 90×200 CM (SPACE FOR 3rd BED)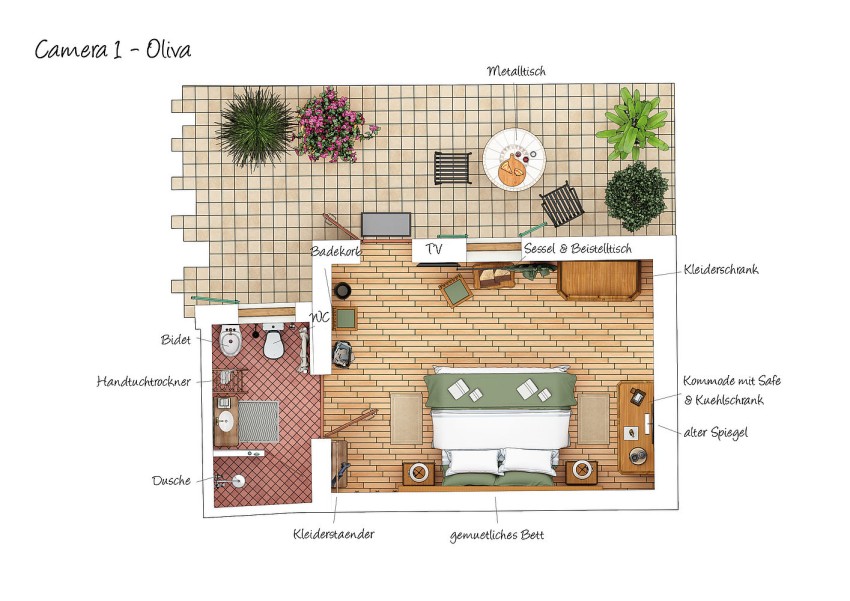 Ciliegia
22 M² / ROOM ON GROUND FLOOR (WHEELCHAIR ACCESS)
2 BEDS 90×200 CM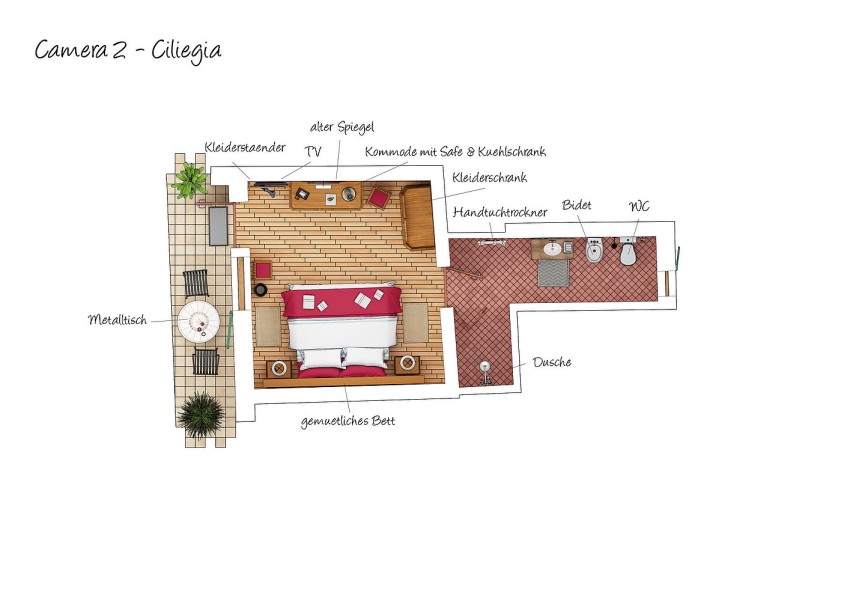 Melagrana
21 M² / ROOM ON GROUND FLOOR
2 BEDS 90×200 CM
CONNECTING DOOR TO LIMONE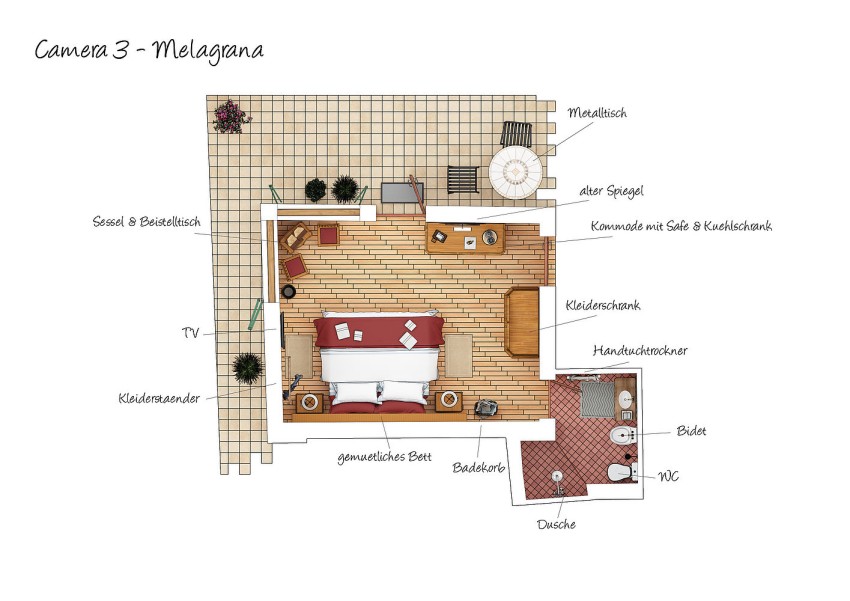 Limone
21 M² / ROOM ON GROUND FLOOR (WHEELCHAIR ACCESS)
2 BEDS 90×200 CM (SPACE FOR 3rd BED)
CONNECTING DOOR TO MELA­GRANA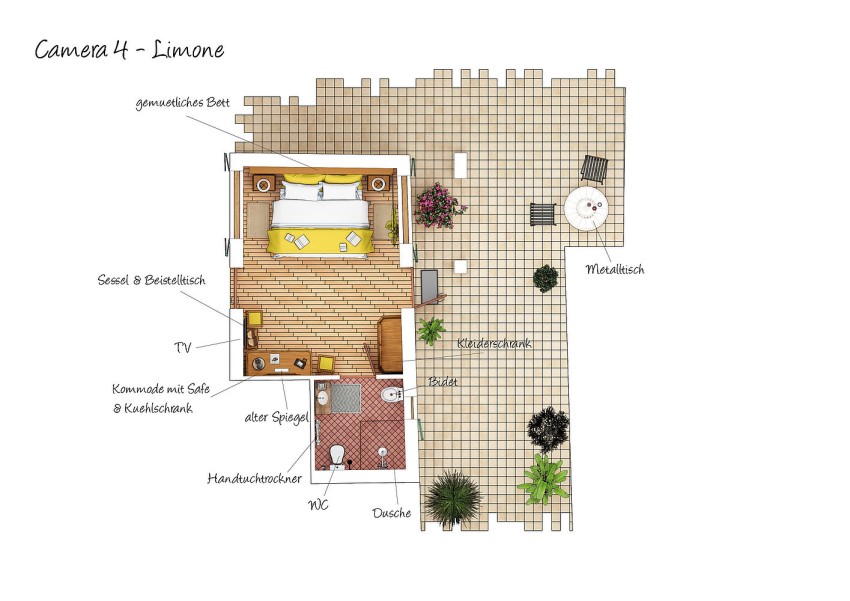 Susina
23 M² / ROOM ON UPPER FLOOR
2 BEDS 90×200 CM
CONNECTING DOOR TO PESCA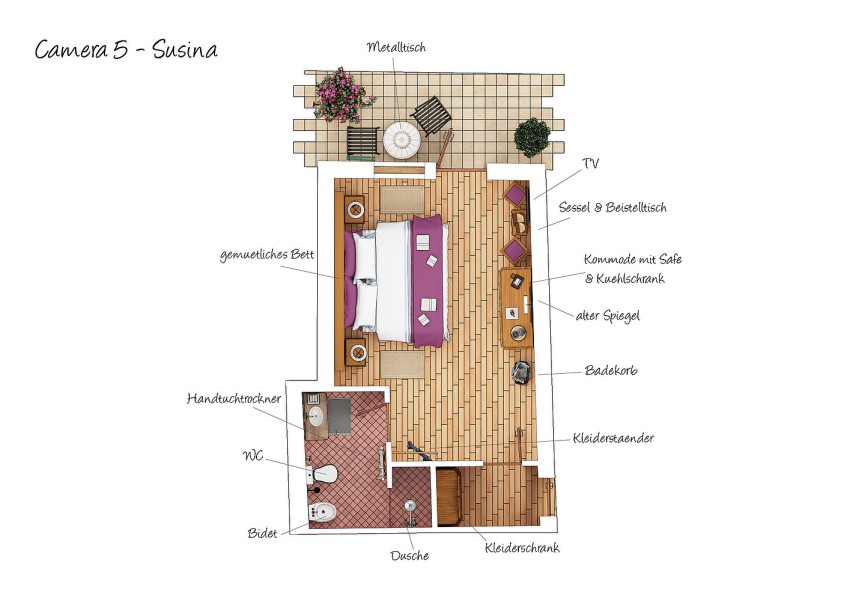 Pesca
22 M² / ROOM ON UPPER FLOOR
2 BEDS 90×200 CM (3rd BED POSSIBLE)
CONNECTING DOOR TO SUSINA