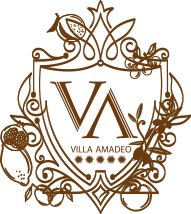 Regio­nal Products
Tuscan Products
Tuscany is well known for a variety of regional products. At the head of the list, naturally, are olives and wine, Grappa and VinSanto.
Tuscan cuisine is amazingly diverse. Hand­made pasta, juicy Bistecca Fioren­tina, locally-produced salami or ham all please the palate, as do the many types of Form­aggi – or chestnuts and Tartufo in October. Herbs are widely used and vegetables harvested when are fully ripe …
STREET MARKETS IN THE REGION
| | |
| --- | --- |
| Monday: | — |
| Tuesday: | MONTESPERTOLI |
| Mittwoch: | CERTALDO (Via le Matteotti), SIENA |
| Wednesday: | EMPOLI, SAN GIMIGNANO |
| Friday: | MONTAIONE |
| Saturday: | CASTELFIORENTINO, CERTALDO (Piazza Bocaccio) |
Take the time to make your own discoveries.
A few useful Tips
Traditional pottery has been made for hundreds of years and – somewhat in it's shadow – glasswork too. It is astounding what can be conjured from sand and clay.
Anybody who is interested will find addresses here, but the same maxim always applies: sniff out places yourself – everyone finds their favourites.
POTTERY WORKS – CERA­MI­CHE­ARTIC
This ceramics manufacturer is in the industrial zone of Castel­fio­ren­tino. It is a small family business which welcomes tourists. There is no showroom as such but it is possible to walk through the warehouse and select objects to buy. There is everything from tiny ceramic figures to large vases and amphorae at unbeatable prices. This is the right place to look for something to take home.
https://​www.​facebook.​com/​ceramicheartic/
Via Giuseppe Brodo­lini, 15, 50051 Pesciola (FI)
DEI PASTRY SHOP
In the centre of Castel­fio­ren­tino there is a wonderful pastry shop. Everyone finds something to their liking here: drinking a second Espresso, trying the different kinds of homemade Cantuccini, sampling a few of the marvellous cakes or the little sweet delicacies – or buying one of their "heavenly" cakes for a special occasion. Maybe you'd like to combine it with a visit to the weekly market.
http://​deipasticceria.​it/
Via Testa­fer­rata, 1, 50051 Castel­fio­ren­tino (FI)
ANTI­QUE SHOP TUTTO TORNA
Tucked away in the historic centre of Montaione is a fascinating little antique shop. Emma, who runs it, is English but stayed in Italy after meeting her husband. He is an expert in restoration – anyone looking for something special should certainly call in there.
Via Chia­renti, 72, 50050 Montaione FI, Italien
METELLO und SIMO­NETTA – Leather in Perfection
A very dear couple, not particularly young, run an exceptional store in the historic centre of Montaione. They make beautiful leather handbags, belts, large bags and accessories right there in the shop. Usually you can see them through the shop window, busy at work. Each piece is unique – and the designs individual and modern.
Via Ammi­rato 13, 50050 Montaione FI